Birthday card |MFT BB Beary Special Birthday
10:30:00 AM
Today, I barely managed to make this card to enter the fun challenges of MFT. This card took me around 25 min plus few more seconds and this is almost like miracle for me. I'm very slow cardmaker and I generally need at least 50 minutes for one card. I'm so excited to make this one!
Here is my today's card. It's a simple design and has nothing special technique.
The longest time to finish was for that panda bear. Original stamp image is normal bear, but I saw panda transformation about 1 year ago using this stamp and tried it myself. I colored and added details using only black Zig clean color real brush.
Other images are colored with Copic markers and I applied white gel pen and sparkle pen when they are needed.
Supplies
I'm sharing a listed supplies I used today. Compensated affiliate links are used when possible and if you shop through these links, I got a small commission without extra cost to you. Thank you in advance for your support.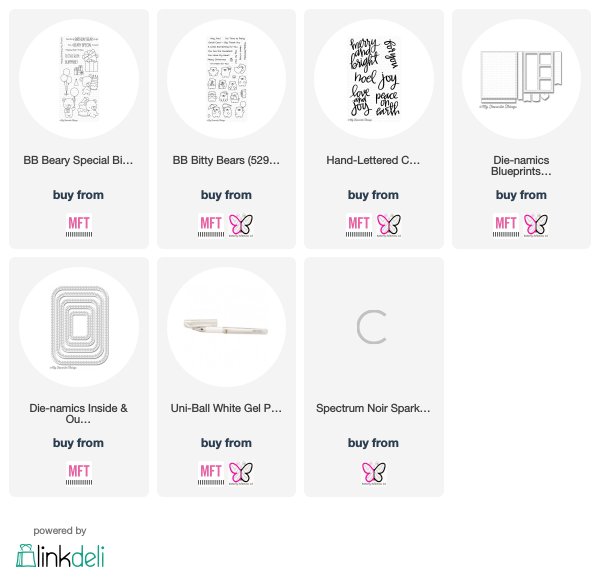 Thank you so much for stopping by!